Amaury Fortuna Photography, Resident artist on Sundays at the gallery.
About Lotus Art Gallery
Browse our curated selection of art pieces to begin your own collection or simply appreciate a wide variety of art.
Our unique art exhibits are a great way to enjoy the collections and meet professional artists from Edmonton, Alberta Canada. Each exhibit introduces a contemporary theme to keep you and your family inspired.
Art Exhibit November 9 - December 9, 2019
Reception November 9 at 7pm
Join us for live art demonstrations every day between 12-4pm by our amazing resident artists.
Stay as the gallery curator, Mariam Qureshi, goes into studio mode again. Her works which focus on palette knife techniques will be on exhibit for the duration of the month of October, 2019.
Her aim is to get some work completed for some upcoming exhibits outside of the gallery which include: The Miami Red DOT show; The Pier New York Art Exhibit; The Music & Mixer at the Foundary Room; A few Live art performances and organize the upcoming art exhibit at Lotus.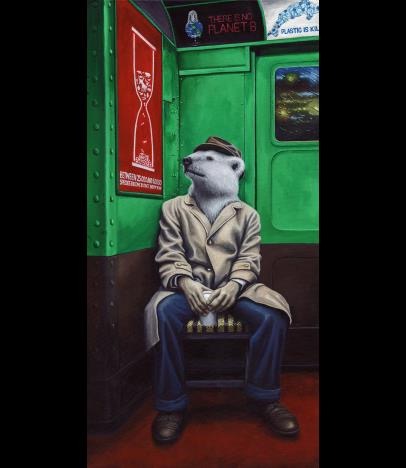 September 6 - 29, 2019
Opening Reception September 6 (7pm)
Proceeds from sales will go to Canadian Parks And Wilderness Society (CPAWS)
Persian Calligraphy and Modern Art Exhibit
August 10 - 29, 2019
This month's featured artist: Nada Hamatto
Featured workshops: Photography and Film Making with Kamyar Sheisi.
Buy and sell paintings
Our team has artistic experience in identifying and selling high-quality art. We seek out paintings from established and even up-and-coming artists to display and sell.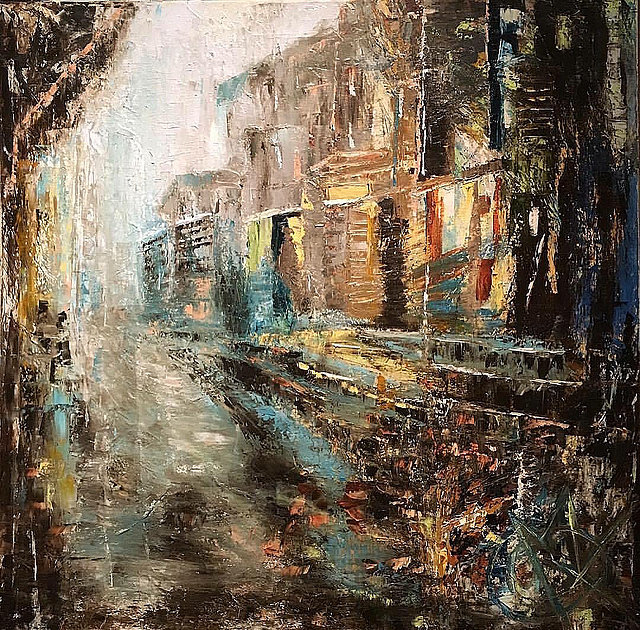 Imagined Paris, Oil on Canvas
The Louvre Experience, 2017
Our Services that engage the community
Our gallery features a wide range of art for sale. We also hold a number of special events/workshops to promote appreciation of the arts and showcase artists.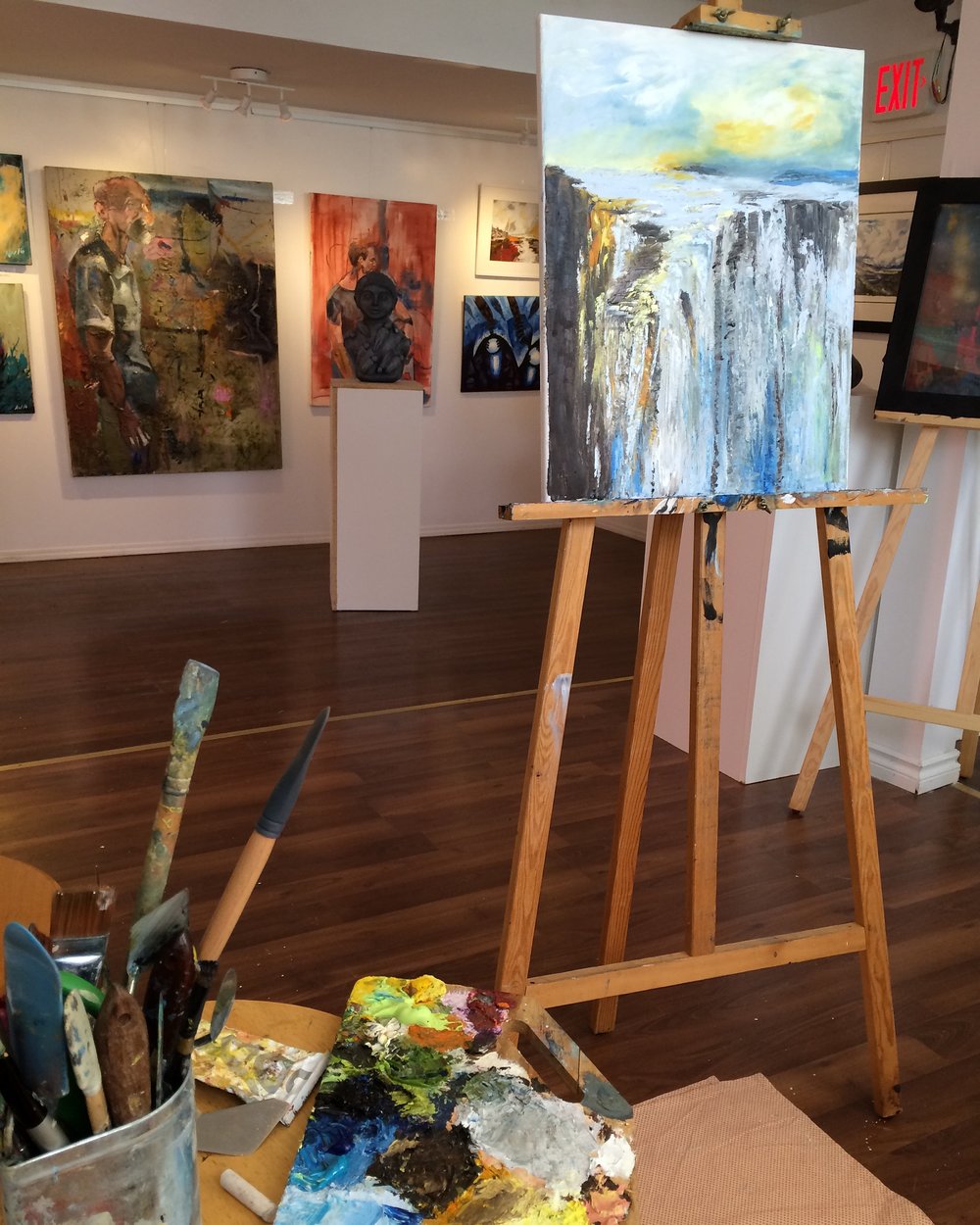 Everyday from Tuesday to Sunday, a resident artist demonstrates an art piece they are completing.
September - December 2019
Title: "Here is to Dawn"
Medium: 5 X 6.3 feet of mountains in acrylic, on canvas
Artist: Mariam Qureshi
Inspiration: Natural mystic found in the early morning's strength. An attempt at jogging her creativity to get the new works started for her big exhibit in the spring of 2020.
Starting BID : $550 ! ! ! !
* only available locally
Engaging the community
Check out our calendar of events and the following services. These are designed with you in mind ! We love to expose youth as well as adults to both fine art and also the creative experience.
The Edmonton Muse News: Artist of the month, Phil Alain
Every month we interview a local artist and nominate them as The Edmonton Muse for the city of Edmonton. Capturing the extraordinary in the ordinary!
Visit our Gallery Services, we can help!
We love to install and consult on fine art.
We offer Art for Rent, we encourage to request the rental agreement, since you can rent any painting for your favourite space!
We offer a safe and secure lay-away plan. The lay-away contract is just an email away! We look forward to sending you the lowest monthly prices for unique pieces that suit your design and plans.
We also take commissioned art requests. For instance, a 16x20 inch painting on commissions can be made just for you. We have access to lots of local artists and can recommend the right artist for the right job!
We will soon make limited edition prints with artist signatures and biography information.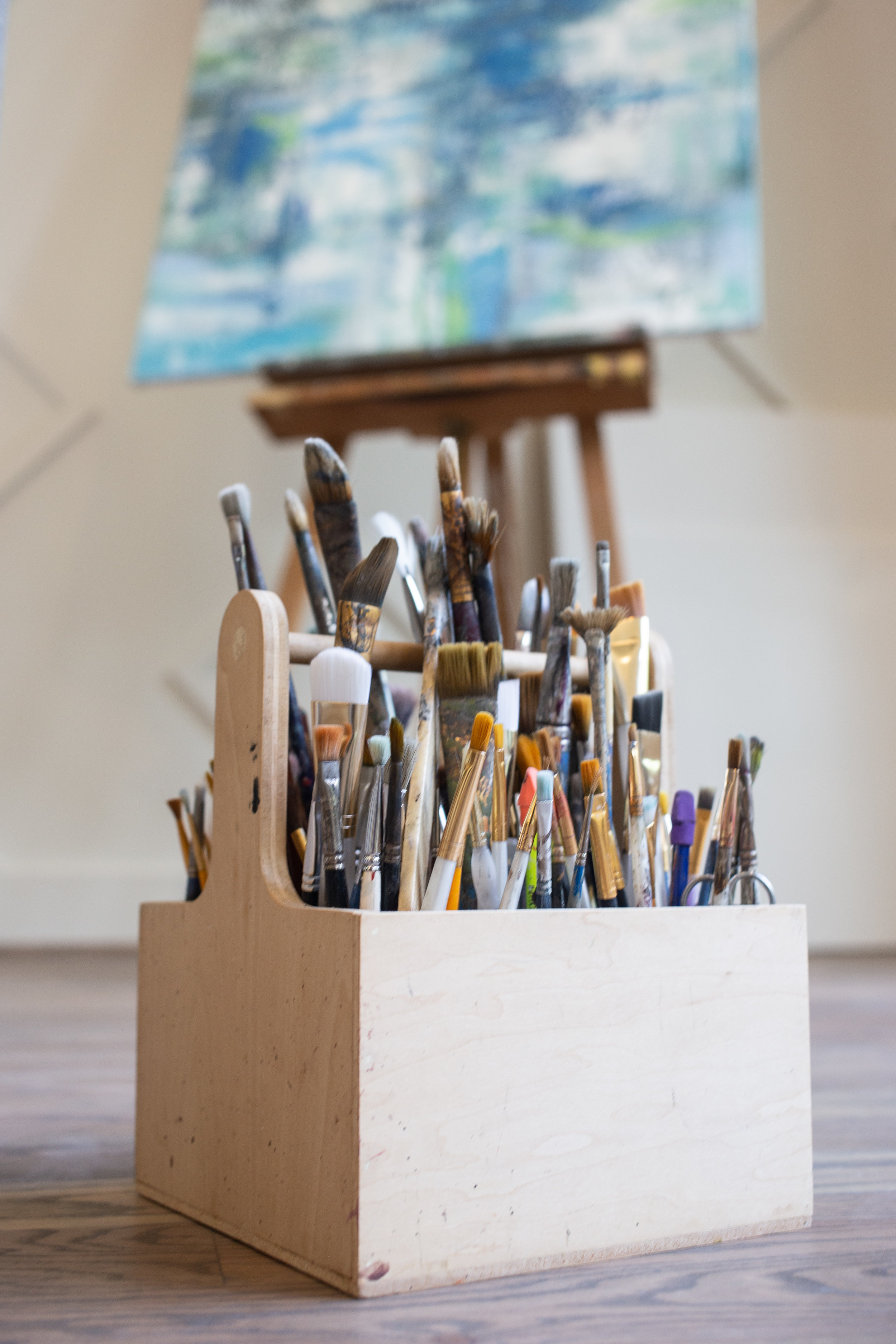 Our art workshops are designed to help inspire you to create your own master pieces.
Draw with charcoal, make an abstract, florals, landscapes, cityscapes, try palette knife, or focus on waterfalls. Choose a reference painting you like, we would love to provide the materials with instructions. For adults but teens are welcome.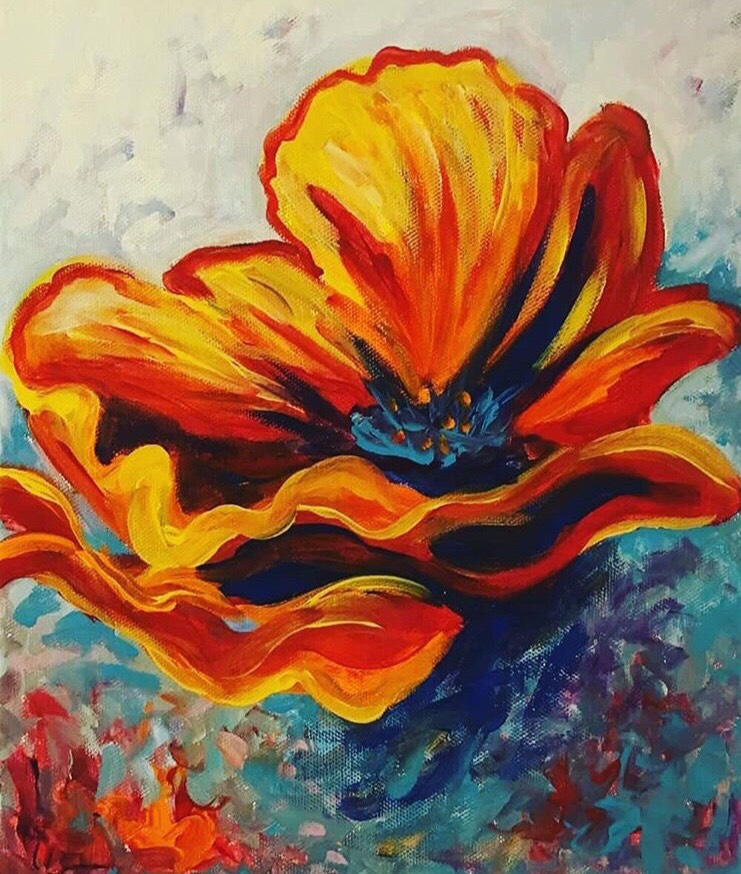 Better than paint night, with professional artists, in an inspiring art gallery book your materials and enjoy the gallery tour and a Gallery Paint Party.
A great way to meet creatives in the city or have fun with a group of friends on Saturdays from 4-6pm.
Drinks sold separately at the Lotus Cafe. Sometimes we have live music, feel free to bring your music-pods.
Making art for you
Explore our resident artists. We are always open for commissions.
No matter the task, we're dedicated to finding solutions that work for our clients and help them attain results. We have the privilege of working with over 200 local artists and had the privilege of working on some amazing commissioned art pieces.
If you love our work and want to ask us to create something personal, we are always open for commissions. We will paint your photo in our styles of art.
Send us your photo with an idea of what medium and size you are looking for, we will find the best style that fits your requirements and the best available artist to do the work, in that style.
To be fair and consistent, we charge flat rates:
8x10 inch Oil on Canvas = $550 +tax
11x14 inch Oil on Canvas = $750 +tax
11x14 inch Acrylic on canvas =$550 +tax
16x20 inch Acrylic on Canvas = $750 +tax
16x20 inch Oil on Canvas = $950 +tax
Enquire for larger sizes ! We look forward to your requests.